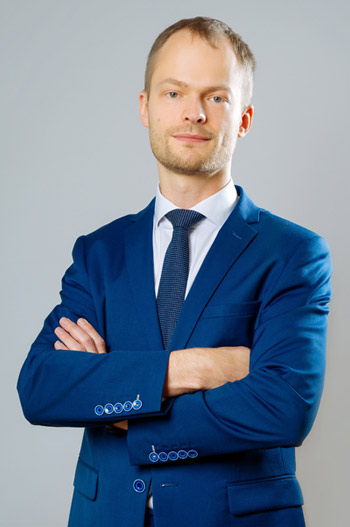 Marcin Rodek
LL.M. (Munich)
(+48) 693-277-388
mrodek@mrodek.com
Marcin Rodek, LL.M. (Munich)
Legal counsel. A graduate of the Faculty of Law and Administration and of the Faculty of Chemistry at the Adam Mickiewicz University in Poznań, Poland. He studied at the University of Zurich as a scholarship holder of the Swiss Federal Government. A diploma holder in the law of England and the European Union at an Institute of Continuing Education of the Cambridge University. He completed a LL.M. degree in the basics of German law at the Ludwig Maximilian University in Munich. A scholarship holder of the Max Planck Institute for Intellectual Property and Competition Law in Munich, where he has been running through a PhD Study in the field of patent law.
He specialises in providing comprehensive legal services to entrepreneurs, in particular in the area of intellectual property law and competition law. He has extensive experience in rendering services to high tech firms, especially from the chemical and pharmaceutical sector, and to transport and exhibition firms.
We work fluently in Polish, English and German.